October 16, 2020
Posted by:

administrator

Category:

Social Media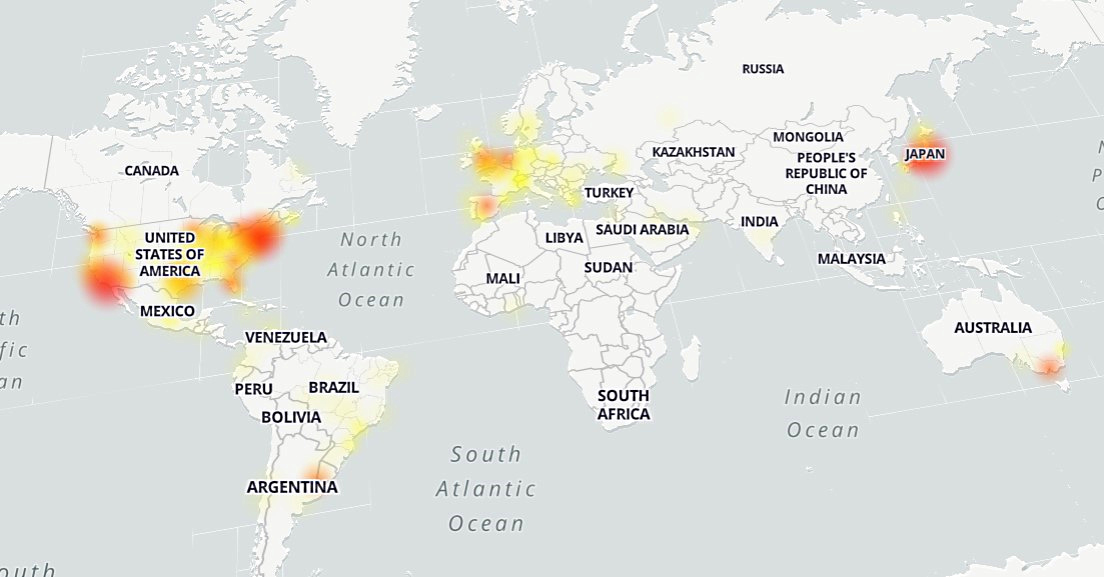 Twitter is experiencing a worldwide service disruption preventing users from both sending tweets using Tweetdeck, the social network's apps, and website, or from seeing their notifications.
Twitter is currently investigating the issue leading to broken notifications and "Nothing to see here — yet" messages, as reported by countless users starting about an hour ago. 
When trying to tweet, users are currently seeing "Tweet failed: Twitter is temporarily over capacity. Please try again later" and "Something went wrong, but don't fret — let's give it another shot" errors.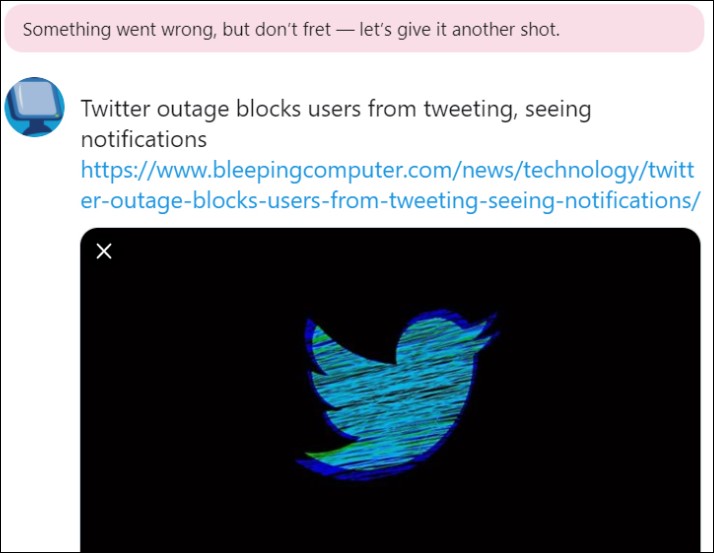 "We know people are having trouble Tweeting and using Twitter," Twitter says on its status page. "We're working to fix this issue as quickly as possible."
Twitter also says that there is no evidence that this outage is caused by a hack or a security breach.
Another incident report was posted earlier on the Twitter API Status page regarding "irregularity with Twitter APIs."
"We are currently investigating this issue," Twitter says. "More updates to come."

Twitter went through a similar outage on October 1 when users were having trouble both sending and seeing tweets. 
When trying to access Twitter's website, users were seeing "Something went wrong" errors, as well as other messages stating that Twitter is aware of the problem and is working on restoring access.
In August, Twitter also experienced a worldwide service disruption preventing users from receiving account verification codes via both phone calls and text messages making it impossible for users to authenticate if they had two-factor authentication (2FA) configured to use these two methods.
Two months later, Twitter is still working on fixing the 2FA issues saying that there's more "work to do with fixing verification code delivery," although they're "making progress."
This is a developing story and will be updated as more information becomes available.
Update October 15, 19:17 EDT: Twitter says the outage is caused by an internal systems issue:
Update October 15, 20:26 EDT: Twitter confirmed that the outage was caused by an inadvertent change made to internal systems and that it "should be working for everyone within the next few hours."
NOTE:: This article is copyright by bleepingcomputer.com and we are using it for educational or Information purpose only