October 8, 2020
Posted by:

administrator

Category:

MicroSoft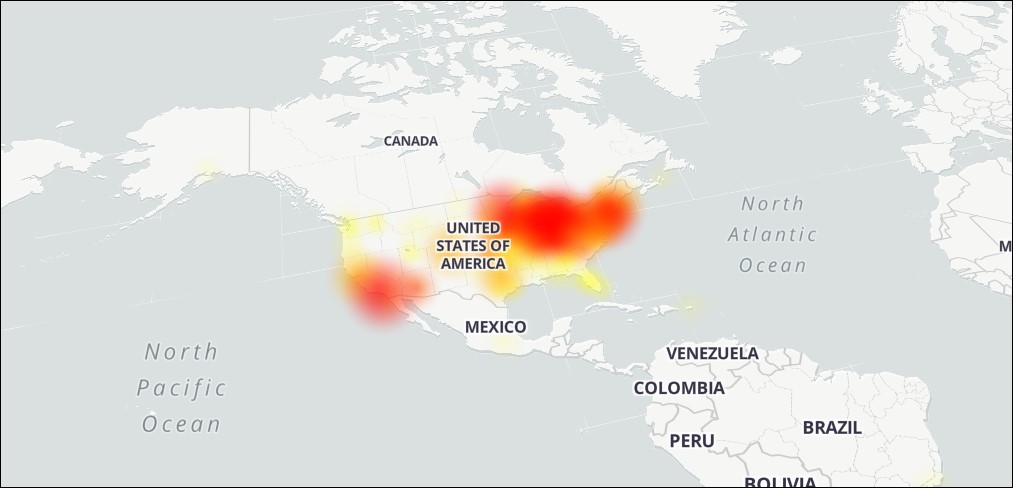 Microsoft 365 is currently experiencing an outage affecting users on both coasts of the United States and preventing them from accessing multiple Office 365 services.
Starting at approximately 2:30 PM EST today, Office 365 users all over the United States began having difficulty accessing their Outlook mail and using Microsoft Teams, with active calls getting dropped.
When trying to log into their Microsoft 365 accounts, users were getting "Something went wrong" and other error messages.
"Users may see impact to Microsoft Teams, Outlook, SharePoint Online, OneDrive for Business, and http://Outlook.com," Microsoft explained.
"We've received reports of user impact to Microsoft 365 services and are working to investigate the cause of the issue," Microsoft said on the Microsoft 365 Service health status page, adding that "any user may see impact for this issue."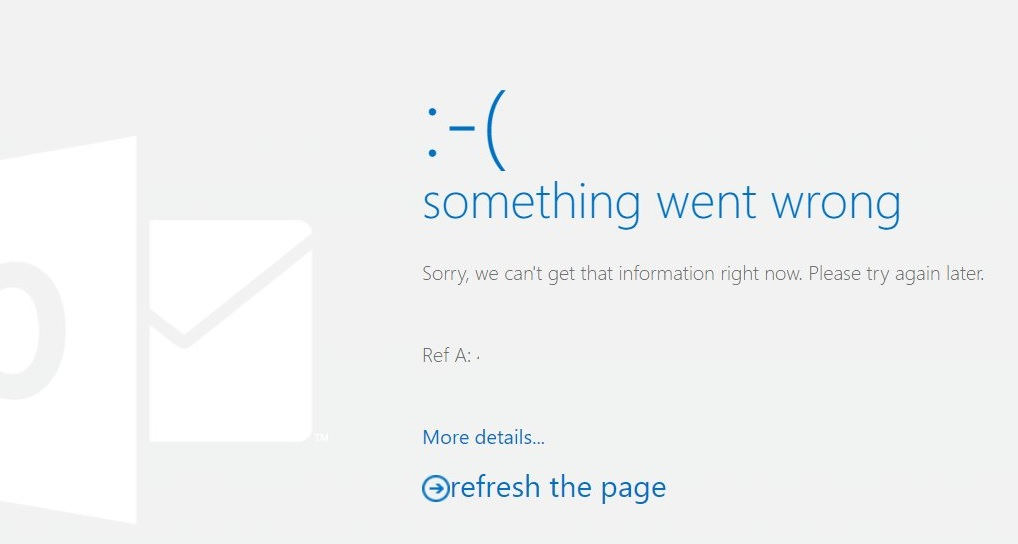 Earlier today, customers also reported having issues accessing the Microsoft 365 admin center.
"We've identified and restarted degraded admin center service components to mitigate impact," Microsoft said two hours later. "Our telemetry indicates some service improvement, though admins may still see latency when using the admin center."
Last week, Office 365 suffered another outage in the United States and Australia that prevented users from logging into their Microsoft Teams, Office.com, Power Platform, and Dynamics365 accounts.
According to a preliminary post-incident report Microsoft issued after resolving the incident, the cause of last week's outage was a service update for Azure AD that mistakenly hit the production environment and caused service availability to degrade.
Customers who may need to contact Microsoft for business product support can use alternative methods listed on this documentation page.
Update October 07, 15:16 EDT: Microsoft says that services are recovering after reverting a change that may be behind the outage.
We've identified a recent change that may have resulted in impact to multiple Microsoft 365 services. We've reverted the change and services are recovering.
Update October 07, 16:28 EDT: Microsoft says that a network infrastructure change is behind the outage and services are recovering after reversion.
Our investigation determined that a network infrastructure change resulted in accessibility issues. Our telemetry indicates that service is recovering following the reversion.
Healthy services: SharePoint Online/OneDrive for Business, Microsoft Teams, Microsoft Forms, and Microsoft Threat Protection.
Recovering services: Microsoft Intune, Exchange Online, Outlook.com, and Admin center.
Update October 07, 19:05 EDT: Microsoft says that all affected services are back up and running with the exception of the admin center.
Preliminary Root Cause: A change was made to an internal service that controls routing across the Azure Wide Area Network (WAN). A bug in the new version of the service caused traffic to route non-optimally across the WAN, causing network congestion and packet loss.
Mitigation:At 18:42 UTC the service self-recovered and all packet loss was resolved. To ensure the bug does not repeat, the change was rolled back at 19:30 UTC. By approximately 21:45 UTC, all Azure services reported full recovery.
NOTE:: This article is copyright by bleepingcomputer.com and we are using it for educational or Information purpose only